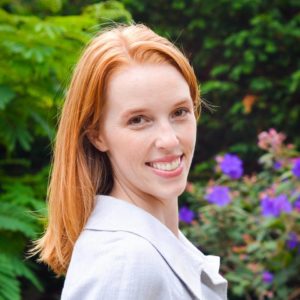 Susan Johnston has a decade of experience writing, researching and developing content. She has written for numerous GLES clients, including American Express, The CollegeBound Network, Epson, Experian, and many others.
Susan's specialties include articles about personal finance, small business and lifestyle topics. Her articles have appeared in TheAtlanticCities.com, The Boston Globe, Bankrate.com, Learnvest.com, Parade Magazine, Self Magazine and others. She's also a weekly contributor to the money section of USNews.com and has live-tweeted conferences and other events for clients and under her own Twitter handle.
Susan holds a Bachelor of Science in Communication from Boston University and a Certificate in Writing for Professional Communication from Emerson College.
Fun facts about Susan:
She's the proud mama of an adorable 9-pound chihuahua named Sebastian.
She helped cofound a food swap and loves to bake cookies, granola and other goodies
She's also an accomplished singer who's sung the national anthem for numerous events, including a Boston University hockey game (go, Terriers!) and the rodeo at the New Mexico state fair.
She'd love for you to visit Susan-Johnston.com and follow her on Twitter: @UrbanMuseWriter.