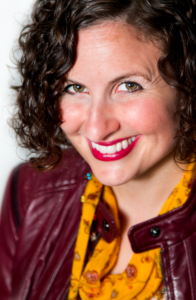 A writer, editor, social media strategist, and senior care content specialist, Michelle Seitzer joined the GLES team in 2008 and became a full-time freelancer in 2010.
Spending her early career years in senior housing and Alzheimer's policy opened many writing doors in that niche: Michelle's GLES work has been published on AARP.org, ReadersDigest.com, USNews.com, and she has had thousands of articles appear on SeniorsForLiving.com and other related sites. As part of her social media management duties for a GLES client, she co-moderates #ElderCareChat on Twitter, a consistently well-attended forum that has hit trending status several times since its launch in November 2010.
Though senior care is her area of expertise and greatest passion, Michelle has written and edited branded content, blog posts, feature-length magazine articles, company profiles, and more on a wide range of topics.
Michelle has a BA in English Writing from Eastern University in suburban Philadelphia.
Fun facts about Michelle:
Writing is her favorite thing to do, but she also loves traveling, the arts, and interior design.
She has interviewed Jerry Mathers ("The Beaver"), Dorothy Breininger from the A&E show, Hoarders, and Jane Fonda (yes, the Jane Fonda!)
An adoptive mama and the oldest of five girls, she loves writing about her parenthood and family adventures on com.
She was born in Brooklyn, NY, and currently lives in Quakertown, PA, with her husband and daughter.
Want to know more? Visit com and follow her on Twitter: @MichelleSeitzer.