At LaGuardia Media, we love what we do because we have the best clients around. As innovators in their respective fields, they motivate us each and every day to be clever and cutting-edge, communicative and creative. Check out our current and former client roster and see for yourself…
BELLA Media
Gina has served as BELLA Magazine's Editorial Director since its inception in 2010. She and members of the LaGuardia Media team provide content development, conceptualization, and management services for the media company, which presents a unique, bi-monthly look at fashion, beauty, wellness, entertainment, diversity, and lifestyle issues.
Beachside Rehab
The LaGuardia media team provides content development and blog production services for Beachside Rehab, an addiction treatment rehab center in South Florida. Our writing team takes a thoughtful, compassionate approach when conceptualizing and preparing content for the center's weekly blog. We also provide ongoing copywriting services to other areas of the company's website as needed.

5arch
From 2015 to the pandemic of 2020, LaGuardia Media provided content development and social media service to 5arch, a leader in direct lending. Geared toward seasoned real estate investors, the 5 Minutes with 5arch blog—spearheaded by Gina LaGuardia and her real estate writing division—worked collaboratively with the 5arch executive team to deliver the latest investing news, trends, and commentary.  LaGuardia Media was also instrumental in cultivating the company's social media accounts, including their presence on Instagram, Twitter, and Facebook.
Jacuzzi® Hot Tubs and Sundance® Spas
LaGuardia Media has worked closely with the marketing leaders at Jacuzzi Hot Tubs and Sundance Spas to provide content development and design services across both brands' web sites, sales collateral, and special projects, including product buyer's guides, seasonal backyard design resources, social media-supported campaign, and more.
Contently
As a Managing Editor for Contently, Gina LaGuardia oversees editorial operations for Fortune 500 client accounts, cultivating and managing multiple team of writers and designers; conceptualizing, creating, and executing  content strategy; editing and revising stories; ensuring on-brand and on-voice development; managing bi-weekly calls; etc. Among her current and past project management: ADP, BBVA Bank, First Horizon Bank, American Express, JPMorgan Chase & Co, Flushing Bank/BankPurely, Sindeo, Branded Holdings, etc.
A Place for Mom
The LaGuardia Media team served as a frequent content to A Place For Mom's network of sites, covering such topics as Alzheimer's and dementia care, senior living and housing, caregiving, eldercare, and more. In addition, our social media development team founded and cultivated one of the senior living industry's Twitter leaders. To this day, the OurParents.com Twitter account flourishes with upwards of 30K followers. s
Joanne Costa Realty
The LaGuardia Media team manages social media for one of Staten Island, NY's leading real estate firms, Joanne Costa Realty, building and enhancing the firm's presence across Instagram and Facebook.
CareerCo
As the former VP of Content Development & Social Media of CareerCo, Gina helped define and develop the recruitment marketing leader's content initiative. She and her team single-handedly created close to 1,000 blog posts across the company's two blogs: CareerCo Today, which provides insight and resources about trends in hiring and online recruitment marketing; and Job Seeker News, a comprehensive and compelling content hub for those seeking new career opportunities and job search advice.
The CollegeBound Network
The 15+ sites within this education portal looked to LaGuardia Media to help fulfill its content production goals. As former VP of Content Development and Social Media for The CollegeBound Network from 1994 to 2015, Gina was instrumental in producing and managing all site content, as well as developing the company's social media communities, interactive marketing material, etc.
Seniors For Living
From 2008-2015, Gina served as editorial and social media director of SeniorsForLiving.com (since acquired by A Place for Mom), a leading resource for senior living and senior care resources. In her role, she managed a team that provided informative content through feature articles, blog posts, and other content packages. They were also responsible for overseeing the company's social media efforts, including its Facebook, Google+, and Twitter accounts, as well as co-founding #ElderCareChat, held on the first and third Wednesday of each month on Twitter. Additional responsibilities included the quality assurance of all site content; the development of marketing materials; the development of all SEO-based content; etc.

RealPage Senior Living
Upon SeniorsForLiving.com's initial acquisition by RealPage Senior Living in March 2013, Gina and her team expanded their services to provide content development and production for the blogs housed at RealPage's SeniorLiving.net and DementiaSymptoms.com. Between 2014 and 2017, Gina and team were responsible for blog and social media management of OurParents.com.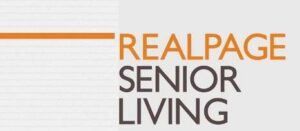 #SolarChat
The GLES team was instrumental in the renewable energy industry-leading #SolarChat, a social media-powered think-tank that Gina helped create as part of her work with SolarChat.org. She provided content consultation, social media, and marketing services to the company between 2012 and 2015.
The fun doesn't stop there…
Past clients have included Federated Media, Intel, Ascensia Diabetes Care, Sunovion Pharmaceuticals, Lifestyle Media, ParentSociety.com, FantasySportsDaily.com, Staten Island University Hospital, etc.