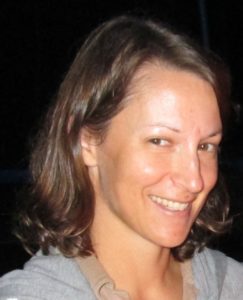 Robyn Tellefsen has been part of GLES since its inception, performing research analysis, copywriting, editing, copyediting, and proofreading for Online Degrees magazine, Learning magazine, BELLA magazine, SeniorsForLiving.com, EcoOutfitters.com, ClassesUSA.com, and others.
As a contributing blogger for ParentSociety.com, Robyn pitched and developed first-person narratives and informative slideshows on the topics of parenting and marriage. She has also served as one of two lead GLES writers for OurParents.com, a website that helps families with aging parents find the best senior care solution for their loved ones. In addition, she is a contributing writer and editor for a variety of other GLES accounts.
Robyn is also a freelance copy editor and proofreader for textbook publishers, educational technology companies, advertising agencies, and individual authors.
In her 12-year tenure as a writer and editor for The CollegeBound Network, she ran a variety of departments and features for national and regional issues of CollegeBound Teen magazine and SUCCEED magazine, and conceptualized, reported, and produced weekly education and career content for The CollegeBound Network's suite of sites. Robyn has a bachelor's degree in communications from Wheaton College (IL).
Fun facts about Robyn:
She lives in Staten Island, NY, with her husband and two children.
She loves reading young adult fiction and singing in her church's praise band.
She has pitched, developed, and written hundreds of print and online articles about higher education and careers.
She line-edited the most recent four editions of the leading college textbook in the field of communication theory.