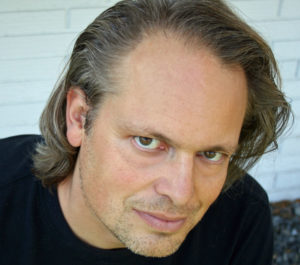 Freelance writer (and absolute deadline junkie), Jarrod Thalheimer has spent more than 15 years creating entertaining and effective content – cross-platform – throughout North America. His work has appeared in such cool and interesting places as BellaNYC, MSN, AOL, Q Magazine, The CollegeBound Network, BestoOfTheWeb, Off Centre Magazine, OK Arts and many, many more.
An honors graduate of UCLA's creative writing program, Jarrod has written and produced numerous short stories, several stage plays, and even a few movie scripts. He is also the creator of AdFool, the weekly, cult-fave column that sliced and diced all-things advertising for more than six years.
Along the way Jarrod also found time to design a few crazy apps, promote an ITF pro-men's tennis tourney, and even executive produce an independent film or two (Chariot and Zero Charisma). And he managed to do all this while still remaining a somewhat satisfactory husband to his amazing wife and (fairly good) father to their five children. He will sleep when he's dead…..
Fun facts about Jarrod:
Jarrod ran with the official torch during the 2010 Winter Olympics
He once acted with Suzanne Somers in a movie; his big line: "It's a KEY lock!"
He shares a birthday with John McEnroe — "You cannot be serious!"
At one time, he was licensed to drive an 18-wheeler … just like BJ and the Bear!
Jarrod is GLES' go-to man for humor writing (can you tell?!).
He can be reached (and/or stalked) at LittleBlueTruck.com.