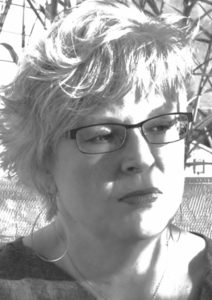 During her 10 years as a freelance writer and editor, Nancy LaFever has published thousands of magazine articles, blog posts and web pieces on the topics of fine crafts, emotional health, business, humor, popular culture and issues affecting baby boomers/seniors. She is currently a lead blogger for GLES' SeniorsForLiving.com, has written for GLES on The CollegeBound Network, BELLA NYC Magazine, the American Express OPEN Forum and ReadersDigest.com.
Nancy's work has also appeared on Orbitz.com, Huffington Post, FoxBusinessNews.com and The Crafts Report magazine, where she was a senior columnist for three years.
Fun Facts:
Nancy is currently enjoying collaborating with talented authors as a book editor.
As a former master's-level psychotherapist and substance abuse counselor in private practice for 16 years, Nancy often draws on her clinical background to inform her writing.
People are surprised (with her Jaguar tastes!), Nancy drives a 13-year-old F-150 pickup.
Visit Nancy on LinkedIn.