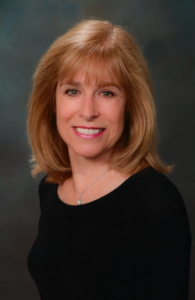 Linda Abbit is a California-based freelance writer, editor, and eldercare content specialist who joined the GLES team in 2015.
Spending over 10 years as sole family caregiver for her parents, Linda was inspired to share caregiving lessons learned with her friends and fellow baby boomers, "because no one teaches us how to be caregivers!" This led to the creation of her award-winning blog, TenderLovingEldercare.com, in 2007 and kick-started her freelance writing career.
She also serves as a contributing writer for the online publication, SeniorPlanet.org, and works as a marketing consultant for several in-home care and assisted living facilities in California.
Linda has a BS in Education from Adelphi University in New York and an MS in Education from Lesley College Graduate School in Boston.
Fun facts about Linda:
Along with writing, one of her passions is swing dancing (aka Lindy hop). She has competed in swing dance competitions and been a member of a performance swing team.
She loves all of the arts (except for opera), especially live performances.
She's lived on both Coasts but never in the middle of the country. She and her husband are adjusting to an empty nest with the help of their loving dog, Shyanne, a Bichon Frise poodle mix.
She's barely 5'2", and her motto is: "I'm little but I'm mighty!"
Living in California leads to unexpected, celebrity meetings. Peter Yarrow (of Peter, Paul & Mary) took a nap on her living room couch. Other celebrities she's met include Steven Spielberg, Paula Abdul, Howie Mandel, John Stamos, and the Beach Boys. Linda still hopes to meet George Clooney.
Want to know more? Connect with her on Twitter.